It is common to have regrets from the past that you wish you could take back. This is especially common when it comes to being convicted of a crime. In these cases, you may be very eager to find a way to remove it from your criminal record. In South Carolina, there are specific scenarios in which you can remove crimes from your record, whether through an expungement or a pardon. Read on for the difference between these two options.
Expunging Your Record
When you wish to expunge your record, it is generally done through the local Solicitor's Office. You submit an application, wait, and eventually receive a decision in the mail. A judge assesses the merit of your request, and if your expungement is approved, the judge will grant it by signing an order. This results in the charge being removed from your criminal history. Expungements are only permitted under specific circumstances and convictions. DUI convictions are never eligible for expungement. Some situations that may make you eligible for expungement include:
You have successfully completed a pretrial intervention program,
You were convicted of one of several specific offenses in the municipal court,
Your conviction is of a first offense fraudulent check,
You were granted a conditional discharge from a substance violation,
You were sentenced under the South Carolina Youthful Offender Act (depending on the offense), or
You have been charged with one of several specific offenses involving points violations of hunting/fishing privileges.
Clearly, this is not a comprehensive list. Understanding the specifics of expunging your record requires the consultation of a criminal defense attorney.
Pardons
In contrast, pardons go through the South Carolina Department of Probation, Pardon, and Parole. In this case, not only do you fill out an extensive application, you must also present your case at a hearing before a committee. Pardons are difficult to obtain and generally require a criminal defense attorney to represent you. The goal of a pardon is to restore a civil right that has been taken away because of a serious conviction, such as the right to bear arms or the right to run for public office. If you are pardoned, the crime is not removed from your record; instead, the pardon is added to your criminal history.
If you are interested in exploring your options for expungement or pardons, contact The De Bruin Law Firm for a criminal defense attorney in South Carolina. We can help you determine whether or not you are eligible and if it is worth it to pursue a case. Contact us today!
What will a criminal defense attorney do for my case?
Once I have evaluated your case I will provide you an overview of your case. This will describe among other things the criminal law process, how we will work together to navigate the criminal justice system, and what expectation I have for you as a client and what expectations you should have for me as your defense attorney.
What should my attorney do to prepare my case for trial?
I collect not only the evidence that the government is required to supply, but also gather my own evidence for your defense as well. I will talk to witnesses, look for other video from third party sources, and go to the scene of the alleged offense. I believe your case is far to important not to go the extra mile to insure we know all the facts for your case, to provide you the best possible defense.
What do I need to do to help my attorney defend me?
No one cares more about your case than you. While we prepare your case, we also prepare your for trial. The one thing we need most from you is total honesty. Remember, everything you and I talk about is confidential. I am on your side.
For Drug offense cases, we may require you to look into a rehabilitation facility. I have had client's charged with drug crimes who unfortunately we suffering from serious addiction and needed help, not jail. When I was able to convince those clients to make the difficult decision and enter a rehabilitation facility it helped create a positive situation that made negotiating their case more favorable. Many criminal cases last over a year. If I can help get a client suffering from an addition on the path to recovery while defending them from their criminal drug charges, their future becomes much more optimistic, and often, so does their case. Changing your life prior to trial or before a plea will greatly decrease your changes of going to jail. We are here to help not only with your legal needs, but also to help you in life. We have seen success stories and want you to be one too.
How much does a criminal defense attorney cost?
Your attorney's fees will be based on multiple things including but not limited to, the severity of the crime, the evidence against you, prior convictions, and the amount of jail time your are facing if convicted. For criminal defense services I charge my client's a flat fee on almost all cases at the start of their case. Therefore, you know how much your case will cost on day one.
I also am aware that many people are unable to afford to pay thousands of dollars upfront. In order to better serve my clients I offer a payment plan option. If you'd like to see if you qualify for our criminal defense payment plan option please contact us by using our form, or call us directly at (864) 372-2896.
Who will handle my case?
How do you know the attorney you hire is the attorney who will represent you during the entire process? I personally guarantee that I will handle every part of your criminal case, you will not be passed of t a junior attorney.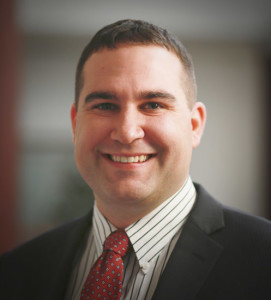 Aaron De Bruin | Criminal Defense Attorney
For over 10 years, Aaron De Bruin has been dedicated to representing clients within the criminal justice system. Aaron is committed to relentlessly providing his clients the legal counsel they deserve during the difficult times associated with a  criminal charge. He prides himself on the ability to defend his clients and constantly seek the most favorable outcome for their individual situation.
De Bruin Law Firm
Request a Free Consultation Today
(864) 372-2896