Schedule a Consultation
We pride ourselves on our ability to provide the quality service our clients deserve. Schedule a consultation with one of our attorney's today.
Greenville Attorneys
The De Bruin Law Firm is a full-service law firm located in Greenville, South Carolina. Our goal in serving our clients is to provide the information and confidence needed to navigate the legal system while advocating for their interests. We handle a wide variety of legal matters for both our South Carolina clients, and our national and international clients. Our experienced attorneys focus on specific practice areas, allowing for our dynamic approach to being a dependable, full-service law firm.
At the De Bruin Law Firm, we understand every person's situation is unique; therefore, every person's legal issue is also unique. Our legal counsel will always be reflected with that understanding in mind. That is why we strive to provide every client efficient solutions to their legal needs. Our areas of practice include business law, real estate closings, estate planning, probate administration, civil litigation, and criminal defense.
Leslie
"Mr. DeBruin did my will for a very reasonable price. He was thorough and made sure that everything that I wanted and needed was included. He was in constant contact with me to make sure that I fully understood everything."
Thomas N.
"Bryan was our attorney for our real estate closing and he was excellent. Bryan was very prompt to respond to any of our concerns and questions and very helpful with the whole process. Bryan also followed up with us after closing to ensure we our move went well and address any concerns we had once in our home. I would definitely use this firm again for our legal needs and recommend to anyone."
Gail Hagerty Hediger
"Best lawyers in Greenville, dedicated, hardworking and caring."
Kyle S.
"I would recommend that if a friend or family member found themself in a difficult legal situation that teaming up with De Bruin Law Firm will be the best choice they can make moving forward. Their attorneys are attentive, professional, and most importantly effective. My attorney handled my defense like a professional, giving me practical advice and kept me up to date on the situation at all times. It was a great experience to have De Bruin Law Firm on my side during my defense."
Iain H.
"I would say that this law firm sets the precedent for what it means to be hospitable and professional. Everyone I interacted with at the DeBruin Law Firm treated me with respect, politely and thoroughly answered any questions I had, and kept me up to date with everything. It was an excellent decision to hire this law firm."
Sarah L.
"Arron was very professional in handling our legal needs. Great experience. We will certainly recommend this firm to our family and friends."
Johan H.
"They are the Best in the business! I would not go to anyone else!"
Zach S.
"I chose the De Bruin Law Firm to represent me after I was arrested for DUI. Aaron, my attorney, worked hard on my case and I was pleased with the outcome. His professionalism and punctuality in response to my questions and concerns was a true testament that he was dedicated to representing me and my case. These stressful times were definitely a relief with Aaron on my side. I would recommend these guys to anyone needing legal advice and professional representation."
Susan Y.
"I would recommend this firm to anyone. Very quick, very good. Bryan was my lawyer, never a problem. Excellent firm. Wish I could bring all problems (medical) to them."
Len H.
"Helped me tremendously with a horrid legal issue. Worked across state lines, and did everything possible to correct an egregious government error."
John O.
"Bryan and the De Bruin Law Firm were welcoming and very helpful in my needs and available as my schedule allowed me to contact them, even if late at night. The reason I contacted them was resolved in a timely and professional manner. They have a passion for making the helping their clients and I could see that each time I visited and talked to them on the phone. I definitely will recommend them to friends and family. Thank you."
Peter P.
"Bryan is excellent. Not only is he very polite, he is knowledgeable and always there when I need him. The whole firm, which is family, are great to work with."
Karla L.
"Aaron and the DeBruin Law Firm literally saved my son's life. This young man is a teen I've been mentoring for almost four years. He is a great kid who's never had guidance or boundaries and got mixed up with the wrong people doing many wrong things. If not for Aaron, he would have gone to prison for a very long time. As it stands, he is on house arrest, probation, going to rehab when he turns 18 and taking his SAT next month! There are not enough positive words in the English language to express our appreciation for finding the DeBruin Law Firm. Thanks to Aaron, this young man has a chance at a real future!"
Scott M.
"I highly recommend the De Bruin Law Firm. My experience with them was very professional."
Amy C.
"Great Experience! Friendly Staff would highly recommend."
Jymel J.
"I had Mr. Aaron De Bruin to represent me on a family case and i thought he did an outstanding job. He made himself easily accessible. He gave me his personal cell phone number so I could call him and reach him at any time. Any questions I had he would answer them in a swift manner. Also before he made any decision he would ruin them by me first. I would recommend The De Bruin Law Firm to anyone i know that needs a lawyer. Thank you Mr. De Bruin."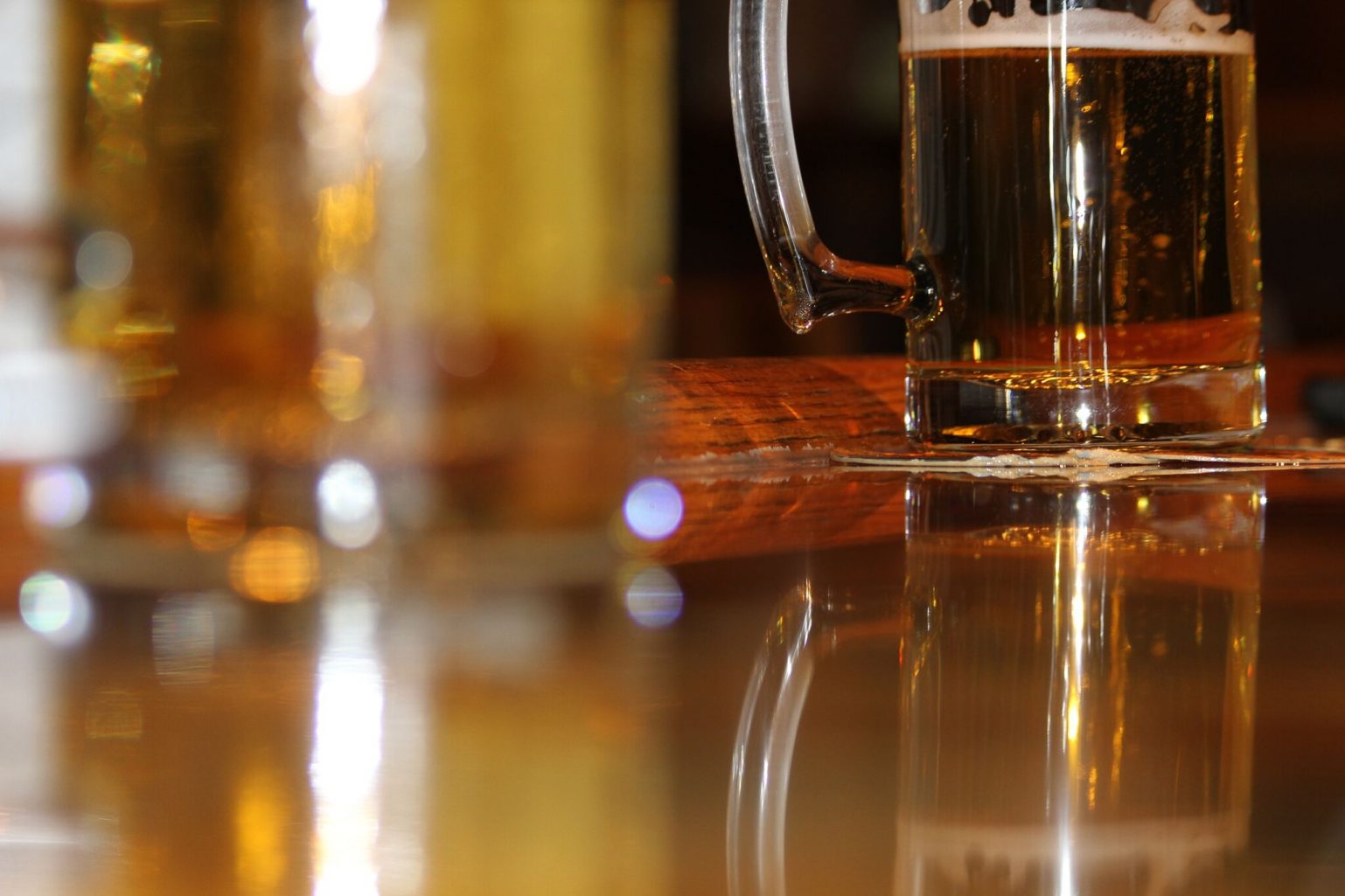 Being charged with a DUI in South Carolina is a serious matter. Speak to our DUI Defense attorney today about your case.
Find out more →
If you've been charged with domestic violence in South Carolina and would like to speak to our criminal defense attorney, contact our office today.
Find out more →
Have you been charged with a drug related crime? Find out how we can help.
Find out more →
Request a Case Evaluation
We pride ourselves on our ability to provide the quality service our clients deserve. If you've been charged with a crime or are need to litigate your case, contact us today and have your case evaluated.
Helpful Tools For Your Real Estate Closing
Looking For Materials To Help You Prepare For Your Closing?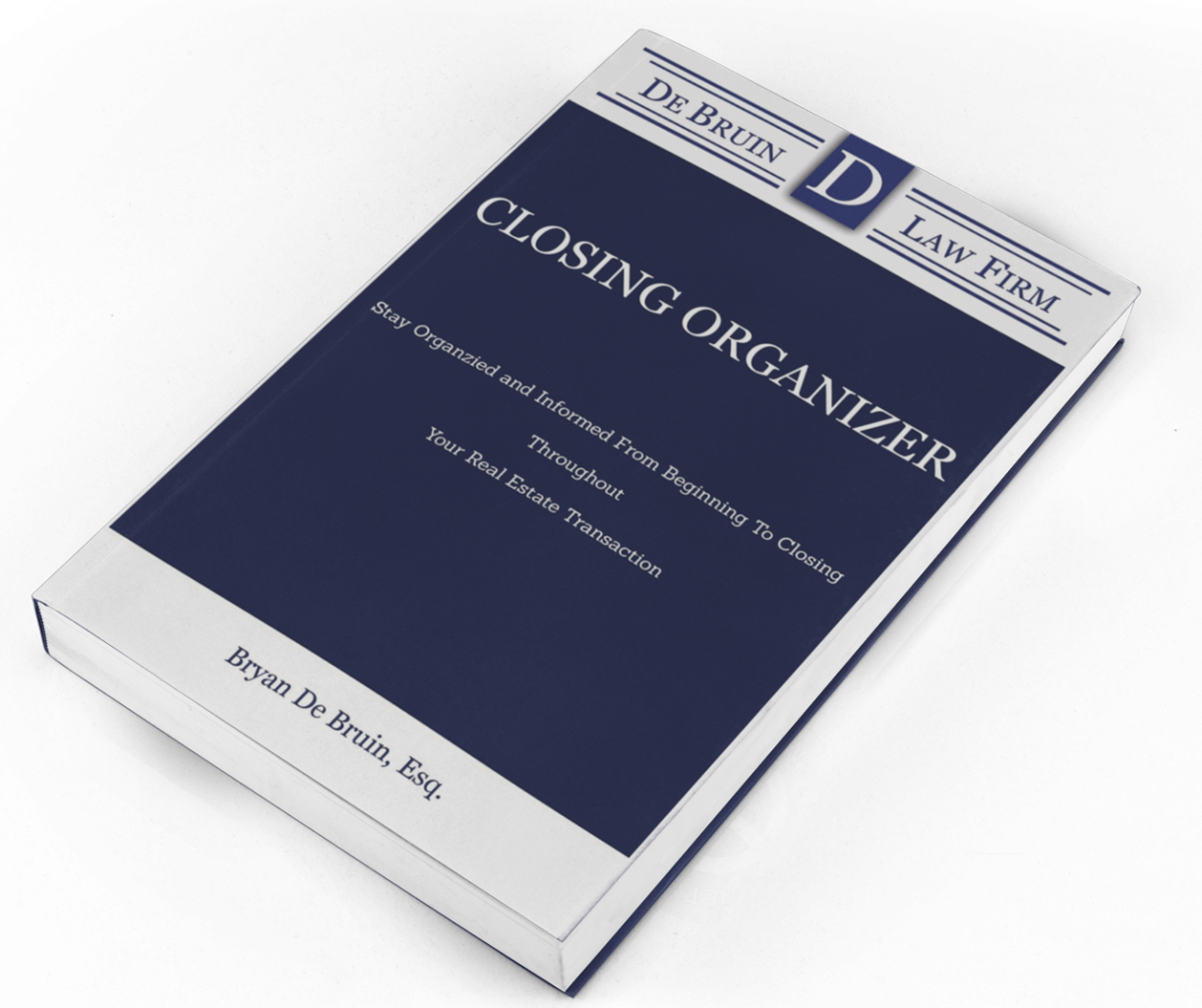 Real Estate Closing Organizer
Stay up to date and informed throughout your closing with our Real Estate Closing Organizer.
Real Estate Closing Process
At the De Bruin Law Firm we are dedicated to the belief that every client deserves exceptional legal service. We strive to meet that expectation with every case and client we have. Whether you are looking for legal services and would like to schedule a consultation with one of our attorney or you just need a few questions answered over the phone, feel free to contact us.