South Carolina has tough DUI laws that carry harsh penalties and potentially devastating long-term consequences.  When you are arrested for an alcohol-related driving offense, the precise charges that you face will depend on your unique circumstances.  Some of the factors that might affect the charge include the refusal of a breath test, blood alcohol concentration (BAC), any accident involvement, and injuries or deaths caused by the drunk driving.  In this blog, we provide an overview of DUI laws, offenses, and penalties in South Carolina.
SOUTH CAROLINA DUI LAWS
DUI [Section 56.5-2930]
The basic charge that will be faced by an adult will either be DUI under Section 56.5-2930 or DUAC under Section 56.5-2933.  Although a motorist only can be convicted of one of these offenses, which are subject to the same penalties, the charges apply to different circumstances.  DUI will be charged when the police officer gathers evidence that a driver's physical or mental driving abilities are impaired by drugs, alcohol, or both. This evidence might include a traffic violation, field sobriety tests, observations during a stop, or so-called erratic driving.  This form of DUI will usually be charged when the police do not acquire any BAC chemical testing results.  The lack of breath (blood or urine) results might be because of a refusal to comply with the informed consent law or the failure to blow an adequate amount of air to activate the breath test device.
DUAC [Section 56.5-2933]
The prosecutor usually will charge the DUAC offense when a motorist submits to BAC testing with a result over .08 percent.  This charge is easier to prove because a conviction can be obtained even if a motorist was driving perfectly prior to the stop.  While the officer must still have a valid reason to pull the vehicle over, a BAC that exceeds the legal limit is sufficient to justify the charge.
Penalties for DUI and DUAC
The penalties for a DUI/DUAC will depend on whether you have a prior conviction during the 10 years preceding the current offense, as well as your BAC level.
1st Offense (BAC <.10%)

$400 fine or 48 hours-30 days jail –
6 mon. DL suspension

1st Offense (BAC .10-.15%)

$500 fine or  72 hours-30 days jail
6 mon. DL suspension

1st Offense (BAC >.15%)

$1000 fine or  30-90 days jail
DL Suspension Indefinite*
2nd Offense (BAC<.10%)

$2100-5100 Fine AND 5 days-1 year jail
DL Suspension Indefinite*

2nd Offense (BAC .10-.14%)

$2500-5500 Fine AND 30 days-2 years jail
DL Suspension Indefinite*

2rd Offense (BAC >.15%)

$3500-6500 Fine AND 90 days-3 years jail
DL Suspension Indefinite*

3rd Offense (BAC <.10%)

$3800-6300 Fine AND 60 days-3 years jail
DL Suspension Indefinite*

3rd Offense (BAC .10-.15%)

$5000-7500 Fine AND 90 days-4 years jail
DL Suspension Indefinite*

3rd Offense (BAC >.15%)

$7500-10,000 Fine AND 6 month-5 years jail
DL Suspension Indefinite*
4th or More (BAC <.10%)

1-5 years incarceration
DL Suspension Indefinite*

4th or More (BAC .10-.15%)

2-6 years incarceration
DL Suspension Indefinite*

4th or More (BAC >.15%)

3-7 years incarceration
DL Suspension Indefinite*
The penalties imposed for a DUI or DUAC offense might include sanctions beyond those listed above, such as mandatory classes, community service, drug/alcohol treatment, and more.  When you are charged with a 1st offense with a BAC of .15 or below, you might be eligible to perform your minimum hours requirement as community service in lieu of incarceration.  Any driver's license suspension imposed in the criminal case will be in addition to any administrative suspension imposed through DMV for a violation of the informed consent law or a BAC test exceeding .15 percent.
Post DUI Conviction
If a motorist is convicted of DUI/DUAC or a refusal under the implied consent law, he or she will also be required to complete the Department of Alcohol and Other Drug Abuse Services course.  When license reinstatement is sought, a fine of will need to be paid, and the driver will have to carry SR22 insurance for at least 3 years following completion of any driver's license suspension.
*Use of an Ignition Interlock Device (IID) will be required for a minimum period ranging from 6 months to life depending on the circumstances
Underage Drinking & Driving
While an adult violates the law when driving with a BAC of .08 percent or higher, a driver under the age of 21 can face a DUI charge with a much lower BAC of .02 percent or above.  Along with any criminal court penalties, an underage motorist will face the following administrative DMV penalties:
1st Offense: 3 month driver's license suspension
2nd Offense (w/n 5 years): 6 month driver's license suspension
DUI with a Commercial Driver's License (CDL)
If you hold a commercial driver's license, the threshold for unlawfully driving is a BAC of .04 percent or above.
South Carolina Implied Consent Law [Section 56-5-2950]
The "Implied Consent" law essentially provides that an individual who drives within the state of South Carolina has consented to submit to a chemical test of blood or breath (urine for drugs) subject to a lawful arrest by an officer with probable cause to believe the motorist was driving under the influence.  This administrative DMV suspension is separate and in addition to penalties in the criminal case.  While a driver could elect to refuse the chemical test, the refusal will result in a 6 month driver's license suspension for a first refusal, which will be consecutive with any suspension in the criminal case.  If a driver has prior refusals or DUI/DUAC convictions within a 10 year period, the accused will be subject to a longer driver's license suspension.  While the suspension starts immediately if the driver refuses a chemical test, he or she might qualify for a temporary permit by paying a fee and submitting a request within 30 days of the suspension.
If you have a BAC of .15 or higher, you will also be subject to an administrative driver's license suspension of at least a month.  IMPORTANT: You can request a hearing to challenge your administrative license suspension but must submit a request for a hearing within 30 days of the suspension.
Felony DUI with Injury [Section 56-5-2945]
While a motorist often will be charged with a misdemeanor for a DUI/DUAC, the offense rises to the level of a felony if the accused causes "great bodily injury" or death to someone other than the alleged offender.  The prosecutor cannot pursue a felony if the only person injured is the accused, but felony charges can be pursued if another motorist, passenger, bicyclist, or pedestrian is injured.  The term "great bodily injury" refers to a bodily injury that causes permanent or serious disfigurement, protracted impairment or loss of an organ or bodily function, or a substantial risk of death.  If the seriously injured victim dies within 3 years of the accident from related complications, the driver could be charged in relation to the death.
While the penalties associated with all DUI charges are significant, felony DUI can have a profound long-term impact on the motorist life.  A person convicted of felony DUI faces exposure to incarceration for a mandatory minimum of 30 days up to a maximum of 15 years.  The offense also carries a mandatory fine of $5,000 to $10,000.  The DMV also will impose a driver's license suspension equal to the term of imprisonment plus three additional years.
When a DUI involves the death of another person, the accused faces a mandatory minimum sentence of one year with a potential maximum of up to 25 years in state prison.  The penalty also includes a mandatory minimum fine of $10,100 and a maximum fine of $25,100.  The offense also carries a five year driver's license suspension.
The mandatory minimum sentences imposed for felony DUI involving great bodily harm or a death cannot be suspended nor may probation be granted in lieu of any part of the mandatory minimum incarceration period.  The driver might also face other serious charges that include reckless homicide or involuntary manslaughter if the victim dies.
PROTECTING YOUR FUTURE WHEN FACING DUI CHARGES
Whether you are charged with a misdemeanor or a felony, DUI charges involve serious consequences.  The formal penalties imposed only reveal part of the story.  Individuals convicted of an alcohol-related driving offense could experience damage to their professional and personal reputation, job loss, barriers to educational and career opportunities, loss of certain constitutional rights, and adverse immigration-related consequences.  Our DUI defense lawyers might challenge the legal basis for the stop, expose flawed BAC and SFST results, reveal inaccuracies or bias in the officer testimony, attack improper law enforcement procedures, seek suppression of illegally obtained statements, and otherwise dissect the prosecutor's case.
Greenville DUI Defense Attorney
If you or someone you love has been arrested for DUI or any other alcohol or drug-related driving offense, we invite you to contact us 24/7 to protect your future.  Our law firm is committed to providing effective legal representation and timely communication, so call us today at (864) 372-2896 or submit a confidential case inquiry form.
What will a criminal defense attorney do for my case?
Once I have evaluated your case I will provide you an overview of your case. This will describe among other things the criminal law process, how we will work together to navigate the criminal justice system, and what expectation I have for you as a client and what expectations you should have for me as your defense attorney.
What should my attorney do to prepare my case for trial?
I collect not only the evidence that the government is required to supply, but also gather my own evidence for your defense as well. I will talk to witnesses, look for other video from third party sources, and go to the scene of the alleged offense. I believe your case is far to important not to go the extra mile to insure we know all the facts for your case, to provide you the best possible defense.
What do I need to do to help my attorney defend me?
No one cares more about your case than you. While we prepare your case, we also prepare your for trial. The one thing we need most from you is total honesty. Remember, everything you and I talk about is confidential. I am on your side.
For Drug offense cases, we may require you to look into a rehabilitation facility. I have had client's charged with drug crimes who unfortunately we suffering from serious addiction and needed help, not jail. When I was able to convince those clients to make the difficult decision and enter a rehabilitation facility it helped create a positive situation that made negotiating their case more favorable. Many criminal cases last over a year. If I can help get a client suffering from an addition on the path to recovery while defending them from their criminal drug charges, their future becomes much more optimistic, and often, so does their case. Changing your life prior to trial or before a plea will greatly decrease your changes of going to jail. We are here to help not only with your legal needs, but also to help you in life. We have seen success stories and want you to be one too.
How much does a criminal defense attorney cost?
Your attorney's fees will be based on multiple things including but not limited to, the severity of the crime, the evidence against you, prior convictions, and the amount of jail time your are facing if convicted. For criminal defense services I charge my client's a flat fee on almost all cases at the start of their case. Therefore, you know how much your case will cost on day one.
I also am aware that many people are unable to afford to pay thousands of dollars upfront. In order to better serve my clients I offer a payment plan option. If you'd like to see if you qualify for our criminal defense payment plan option please contact us by using our form, or call us directly at (864) 372-2896.
Who will handle my case?
How do you know the attorney you hire is the attorney who will represent you during the entire process? I personally guarantee that I will handle every part of your criminal case, you will not be passed of t a junior attorney.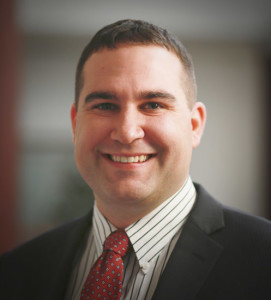 Aaron De Bruin | Criminal Defense Attorney
For over 10 years, Aaron De Bruin has been dedicated to representing clients within the criminal justice system. Aaron is committed to relentlessly providing his clients the legal counsel they deserve during the difficult times associated with a  criminal charge. He prides himself on the ability to defend his clients and constantly seek the most favorable outcome for their individual situation.
De Bruin Law Firm
Request a Free Consultation Today
(864) 372-2896