Business Law Firm
Business Law Firm with a Business Point of View
Mergers and Acquisitions Law Firm
Through mergers and acquisitions, businesses adapt to changing environments and continue to grow and thrive. Business owners and executives must carefully plan mergers and acquisitions, taking numerous factors into account. Without sound legal guidance, these owners may take steps that hurt the future of the business. At the De Bruin Law Firm, our Greenville, South Carolina business law attorneys are experienced in various deals and provide quality legal advice to our clients.
What is Mergers and Acquisitions law?
During a merger, two unique companies, typically comparable in size, combine to create a single company. During an acquisition, one corporation takes over another business. The company that is acquired becomes part of the larger company, and the larger company acquires all of the rights and duties of the smaller company. Though often used interchangeably, mergers and acquisitions have different goals. With the assistance of our attorneys, clients are able to determine the advantages and disadvantages of entering into these deals.
We work with our client's through each part of the deal
Our business law attorneys will provide guidance and advice through each phase of a merger and acquisition deal. When we begin discussing the deal, we will gain an understanding of your objectives and ensure that any proposed deals will help you achieve those goals. We treat your business as we would our own.
We are experienced in all aspects of mergers and acquisitions, including:
Creating a list of potential businesses to buy or sell to
Creating and reviewing a confidential information memorandum that lays out pertinent information about selling your business
Creating and sending a solicitation of interest to express interest in buying another company
Addressing concerns about employees who work for the business that is being acquired or sold
Negotiating fair purchase prices, seeking the guidance of a team of experts when necessary
Advising our clients of any tax consequences the deal may have
Reducing liability as much as possible
Coordinating meetings to discuss the details of the deal with buyers and sellers
Conducting due diligence to verify all of the facts and figures cited in the deal
Drafting purchase agreements that clearly lay out all the terms and conditions of the deal
Finalizing the deal
Assisting clients with any post-closing issues
Our broad experience in mergers and acquisitions allows us to anticipate issues that may arise and take proactive measures to protect our clients' interests.
We provide tailored counsel to your business
No merger or acquisition is the same. Businesses vary significantly by size, industry, and revenue. Further, the terms of a transaction also vary depending on the goals of the deal. The ever-changing economy also significantly impacts deals. With so many elements that may affect the terms of a deal, businesses need attorneys that understand the environment of a transaction and how it will affect their clients. Our attorneys carefully study the characteristics of your business and the climate of the market to plan the best route for a new deal. Advice for one company is not necessarily good advice for another company. In addition to being skilled business lawyers, our attorneys are also experienced business owners, which provides us with unique insight into our clients' business deals. We know how to navigate these complex transactions and ensure that our clients' legal interests are protected and that their goals are met.
 Recent Articles
We strive to help businesses succeed any way we can. Read some of our latest blog articles to learn more.
Do you have a business you're done running or you want to stop funding while you're ahead? Learn how to sell my business in this post.
If you're starting a business, you'll want to establish an LLC – especially if you're a small operation. Let a lawyer show you how to form an LLC.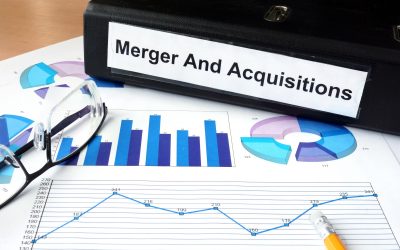 People often talk about mergers and acquisitions in the same breath - but they aren't actually the same thing. Do you know the difference between the two? Even if you don't have your own business, it's valuable to understand these concepts. If a business...