Bryan De Bruin, Esq.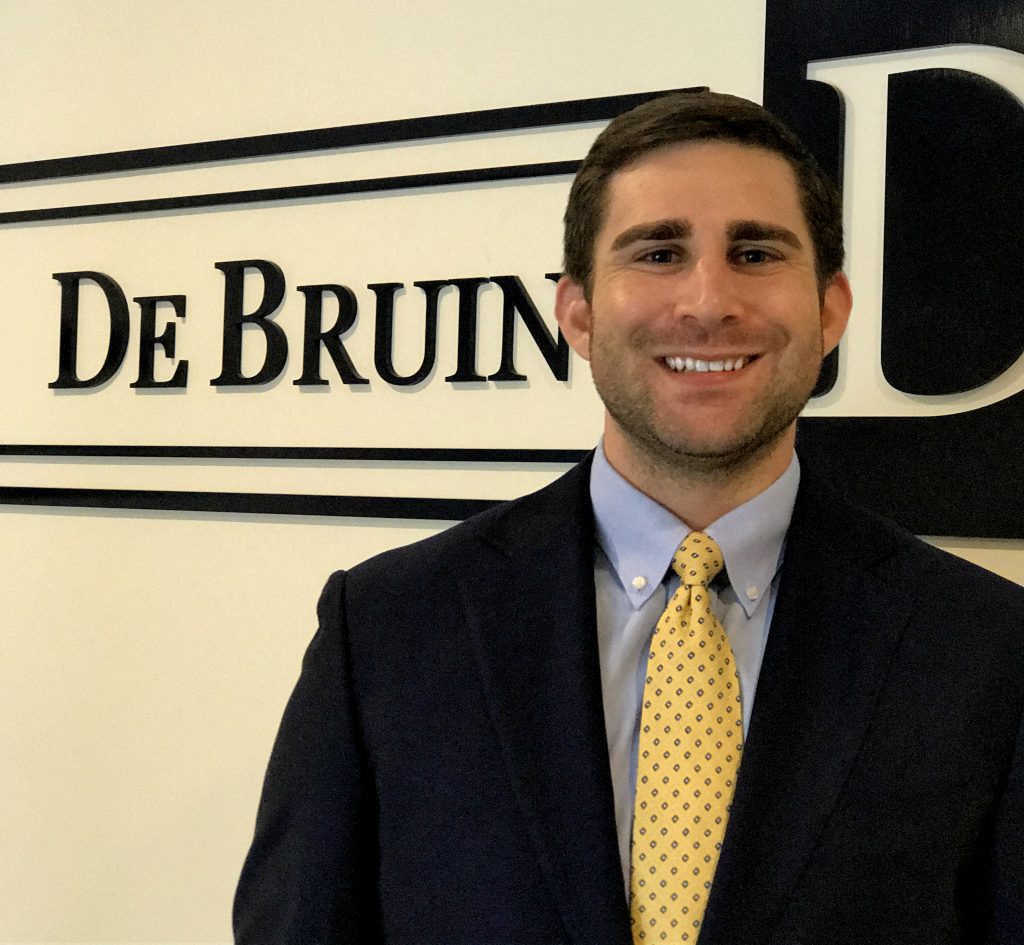 Bryan De Bruin, Esq.
Bryan De Bruin received his Juris Doctor with a concentration in Litigation from the University of Baltimore School of Law in Baltimore, Maryland. Bryan practices in the areas of business law and real estate law. His work in business law focuses on contracts, business development, mergers and acquisitions and contract disputes. Bryan guides his clients through the many factors they must consider when deciding which entity is best for their businesses. He advises them on the advantages and disadvantages of forming limited liability corporations, partnerships, sole proprietorship, and other business entities. With Bryan's guidance, his clients are confident in the success of their businesses.
Bryan also handles a variety of real estate transactions for the De Bruin Law Firm. Bryan's broad experience in real estate includes residential closings, as well as commercial real estate matters. Bryan also handles refinancing and home equity loan issues for his real estate clients. Bryan is also skilled in title-related services for clients in need of title insurance.
Bryan De Bruin is proud to serve the Greenville area and enjoys working closely with his clients to resolve their legal issues. Whether his clients have questions about their businesses or a real estate transaction, Bryan is available to guide them through the legal process. Bryan makes sure that his clients understand each phase of their case so that they are prepared for what happens next. Bryan's clients have stated that he is responsive and hardworking.
Summary of Representation
Real Estate Transactions:
* Purchasers and sellers in connection with the sale and purchase of real estate in over one hundred fifty (150) transactions a year;
* Multi-Family developers in the acquisition, development, and conversion of apartment complexes into condominiums;
* Real Estate Developers in the acquisition and development of a site into mixed use apartments and commercial spaces for lease;
* Clients in the purchase, operation, and leasing of multi-family projects;
* Clients in the purchase and conversion of industrial spaces into mixed use and multi-family apartments or condos;
* Developers in the acquisition of land for the purpose of subdividing and developing into residential, industrial, or mixed-use sites;
* Formation of commercial property owners' associations and residential condominium associations;
* Formation of holding companies and subsidiary management companies for the acquisition, development, and leasing of real estate projects;
* Tenants and landlords in connection with the negotiation of commercial leases involving office space, industrial or manufacturing/warehouse space;
* Developers of high-end hotels and residential condominiums;
* Both national and regional lenders transactions resulting in mortgages used as security interments;
Business Law and Corporate Transactions:
* Represented various companies at formation, including negotiation of formation agreements, partnership agreements and/or shareholders and members agreements.
* Represented a telecommunications equipment manufacturer in connection with a wide variety of matters from it founding through its sale to a publicly traded corporation, including employment matters; stock option agreements; intellectual property matters; strategic alliance agreements; and general corporate matters.
* Represented technology companies in connection with development and license arrangements.
* Represented founders, investors and employees in connection with shareholder agreements, stock option agreements, private placement of securities, employment agreements, intellectual property assignments and similar matters.
* Represented company issuers in more than five (5) private equity issuances of stock with aggregate proceeds in excess of $5 million.
* Successfully negotiate and draft agreements with government agencies for technology company clients concerning machine learning, aviation, cloud storage, and custom software development
* Efficivley draft and negotiate client, vendor, and subcontractor agreements—domestic and international— covering professional services, the purchase of goods and materials, joint ventures, software licensing, and employment.
* Advise, negotiate, and oversee the mergers and acqusitions process for clients buying, selling, and restructuring companies primarily in the software security, cloud storage and software development industries.
* Coordinate and implement the due diligence process with muliple third parties during M&A transactions to include reviewing financial reports, intellectual property due diligence, real estate due diligence, employement agreements and benefit programs.
* Draft legislation for client companies involded in the governmet bid procuemnt process at both the state and local level. Most notably, drafted North Carolina's House Bill Bleeding Ctrl. Kit Piolit/Transylvania County.
* Work closely with client companies staff to resolve complex contractual issues and negotiate terms and conditions into final contracts.
* Work with clients in support of various business and real estate development activities. Services included forming corporate entities, drafting appropriate operating agreements and other corporate documents, and structuring transactions to comply with IRS regulations.
Schedule a Consultation
We pride ourselves on our ability to provide the quality service throughout the many situations where you may need legal guidance. To speak with one of our attorneys call us at 864-982-5930 or use the link below.