Bryan De Bruin, Esq.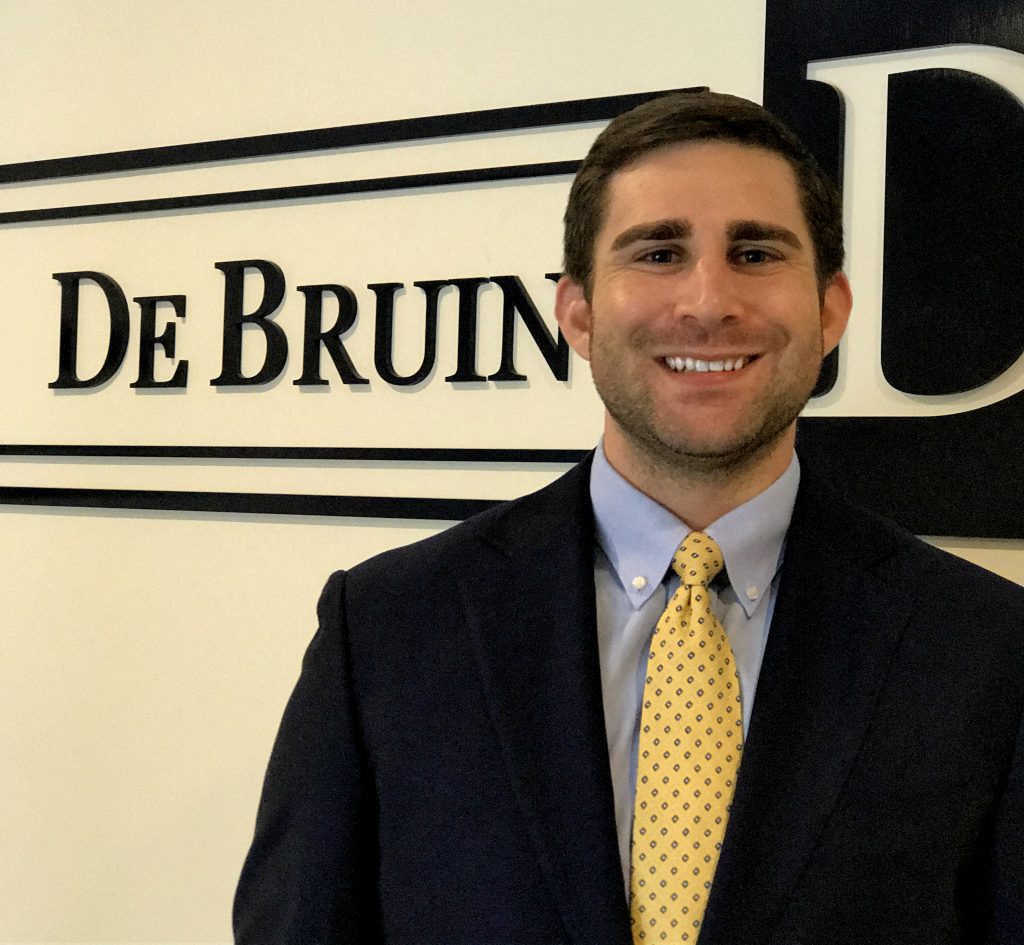 Bryan received his Juris Doctor with a concentration in Litigation from the University of Baltimore School of Law. While a law student, Bryan interned for a firm that focused on business contract disputes and construction litigation, providing him with valuable insight into civil litigation. Additionally, Bryan was offered a position as a judicial intern for Judge McCrone in the Howard County Circuit Court of Maryland. Although he was still a full-time law student during his judicial internship, Bryan gained experience in various types of law, including business law, real estate, and complex litigation. As a judicial intern, Bryan was able to observe numerous court proceedings and learn about courtroom procedures in various types of cases.
Prior to graduation, Bryan was selected to take part in Maryland's Rule 16 Student Attorney Program. Although most attorneys do not argue cases in court until they graduate and pass the bar exam, Bryan was able to argue in court through the student attorney program. As a student attorney, Bryan worked for the State's Attorney's Office in Carroll County, Maryland. He prosecuted a wide variety of cases, including misdemeanor assaults, drug possession, DUIs, and thefts. Bryan strengthened his trial advocacy skills in this program and learned how to present his clients' strongest arguments to ensure their legal rights were thoroughly protected.
Since joining The De Bruin Law Firm, Bryan practices in the areas of business law and real estate law. His work in business law focuses on contract negotiations prior to formation and contract disputes. Bryan guides his clients through the many factors they must consider when deciding which entity is best for their businesses. He advises them on the advantages and disadvantages of forming limited liability corporations, partnerships, sole proprietorship, and other business entities. With Bryan's guidance, his clients are confident in the success of their businesses.
Bryan also handles a variety of real estate transactions for the De Bruin Law Firm. Bryan's broad experience in real estate includes residential closings, as well as commercial real estate matters. Bryan also handles refinancing and home equity loan issues for his real estate clients. Bryan is also skilled in title-related services for clients in need of title insurance.
Additionally, Bryan works with his brother Aaron in preparing for trials, drafting complex motions, and using his experience from the Carroll County State's Attorney's Office to review evidence presented against clients of the De Bruin Law Firm. With Bryan's analysis, the firm has successfully argued why or why not evidence should be considered in a criminal case.
Bryan De Bruin is proud to serve the Greenville area and enjoys working closely with his clients to resolve their legal issues. Whether his clients have questions about their businesses or a real estate transaction, Bryan is available to guide them through the legal process. Bryan makes sure that his clients understand each phase of their case so that they are prepared for what happens next. Bryan's clients have stated that he is responsive and hardworking.
Extensive Experience In Handling Business Law Cases
Negotiation and Trial Experience
Experience In Handling Litigation
Business Formation & Internal Agreements
Business Negotiation or Mediation
Business Litigation
Partnership and Partnership Dissolution Agreements
At the De Bruin Law Firm, we offer proprietary business law services tailored for entrepreneurs and small business owners. These services are designed to prepare our clients for legal issues faced by businesses, large and small. We thrive on the success of your business. We have dedicated ourselves to building relationships with our local and national clientele. From business formation to growing the company to business succession planning, our goal is to be accessible and available to our clients for any legal need that arises over the life of the organization. The De Bruin Law Firm consists of multifaceted, dynamic, and highly educated lawyers, who are dedicated to helping clients reach their business goals. Business owners in throughout South Carolina have sought our counsel to form and maintain their business and personal assets. At the De Bruin Law Firm, we believe in maintaining strong relationships with our clients through effective communication.
Schedule a Consultation
We pride ourselves on our ability to provide the quality service throughout the many situations where you may need legal guidance. To speak with one of our attorneys call us at 864-982-5930 or use the link below.